For a successful therapy, it's important to find out the patients' actual experiences when performing intermittent catheterization (IC). But a lack of research can provide obstacles. Have we heard directly from the patient about the difficulties they face when approaching IC?
A recent study seeks to remedy this neglect in research; it involved a total of 200 adults who had
independently

been performing IC for at least 6 months across the US.

A significant portion of patients with neurogenic bladder will develop lifelong dependence upon intermittent catheterization (IC) for emptying their bladder. They are often patients with neurogenic diagnoses, such as spinal cord injuries, multiple sclerosis (MS) and Parkinson's disease.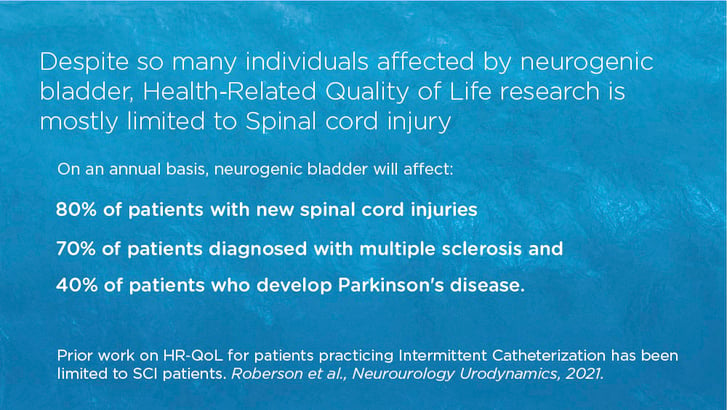 Läs mer