On June 17th, the third in our series of three ACCT Let's talk… webinars took place with the purpose of Advancing Continence Care Together from a holistic perspective. Again, renown lecturers and specialists helped us take a closer look at bladder and bowel management, this time with a focus on the Self with Professor Anton Emmanuel, Dr. Jalesh Panicker and Mrs Collette Haslam. Here we share some of the highlights. If you missed any of the webinars or would like to watch them again, use the link below that will take you to our webinar page.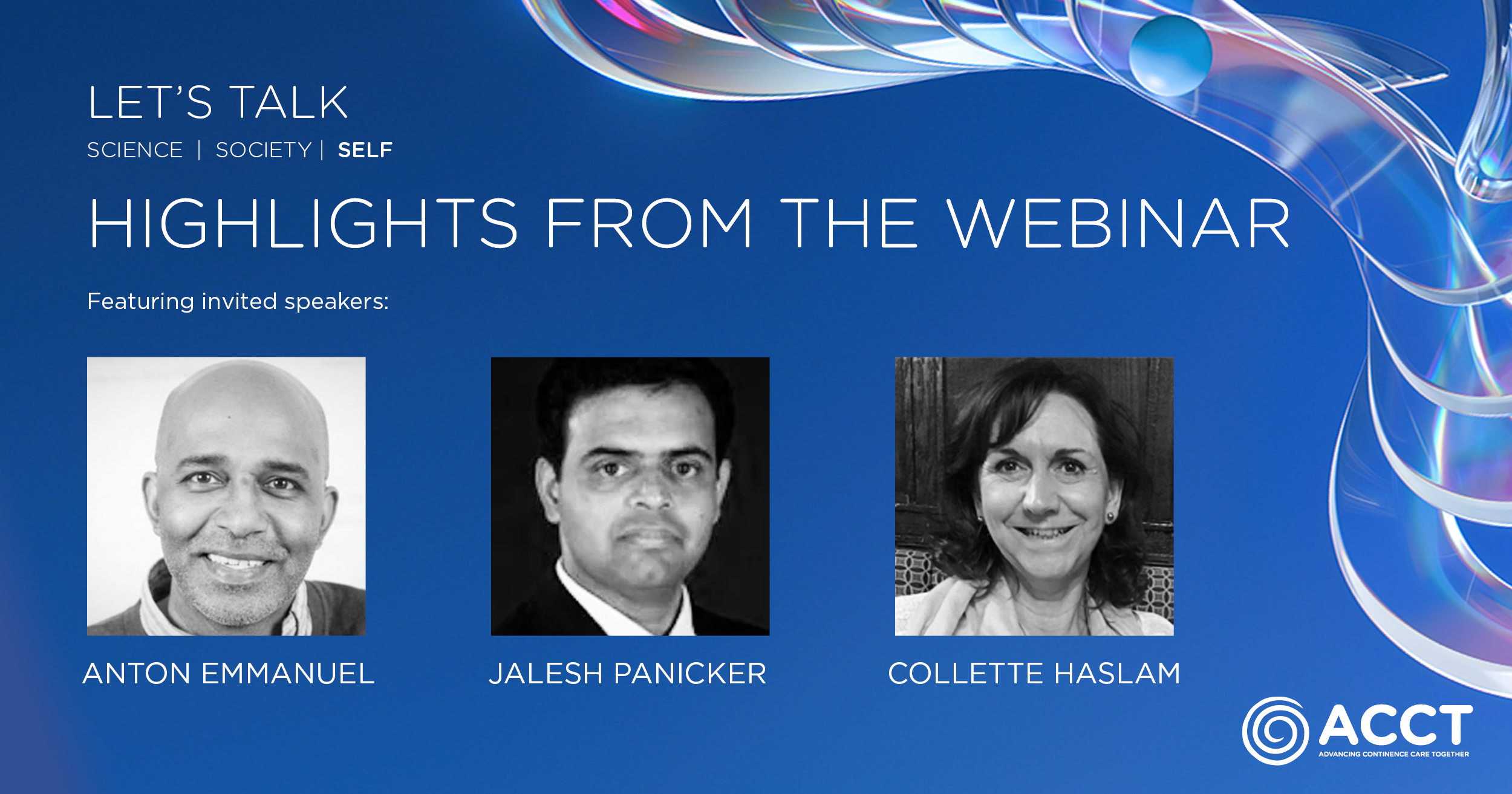 Läs mer
Emmanuel et al, PLoS One 2021. The use of transanal irrigation (TAI) with Navina™ Smart, is an effective and well tolerated treatment for bowel dysfunction.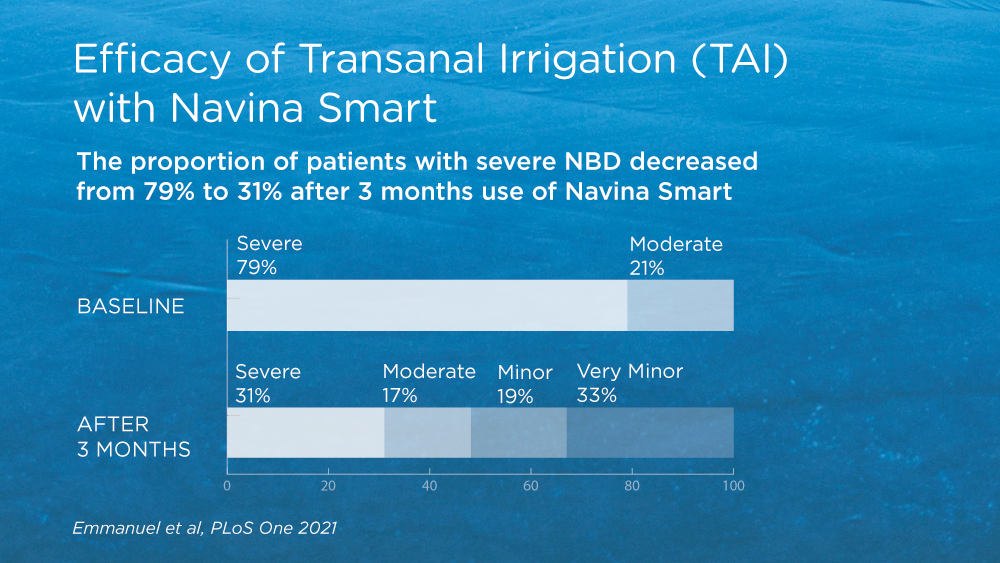 Läs mer
Ämne: tarmdysfunktion, förstoppning
On May 20th, the second in a series of three ACCT live webinars took place. Let's Talk Society featured invited speakers Professor Anne Cameron, Dr Ilan Koppen and MS Specialist Nurse Roberta Motta and looked at bladder and bowel dysfunction from a societal perspective.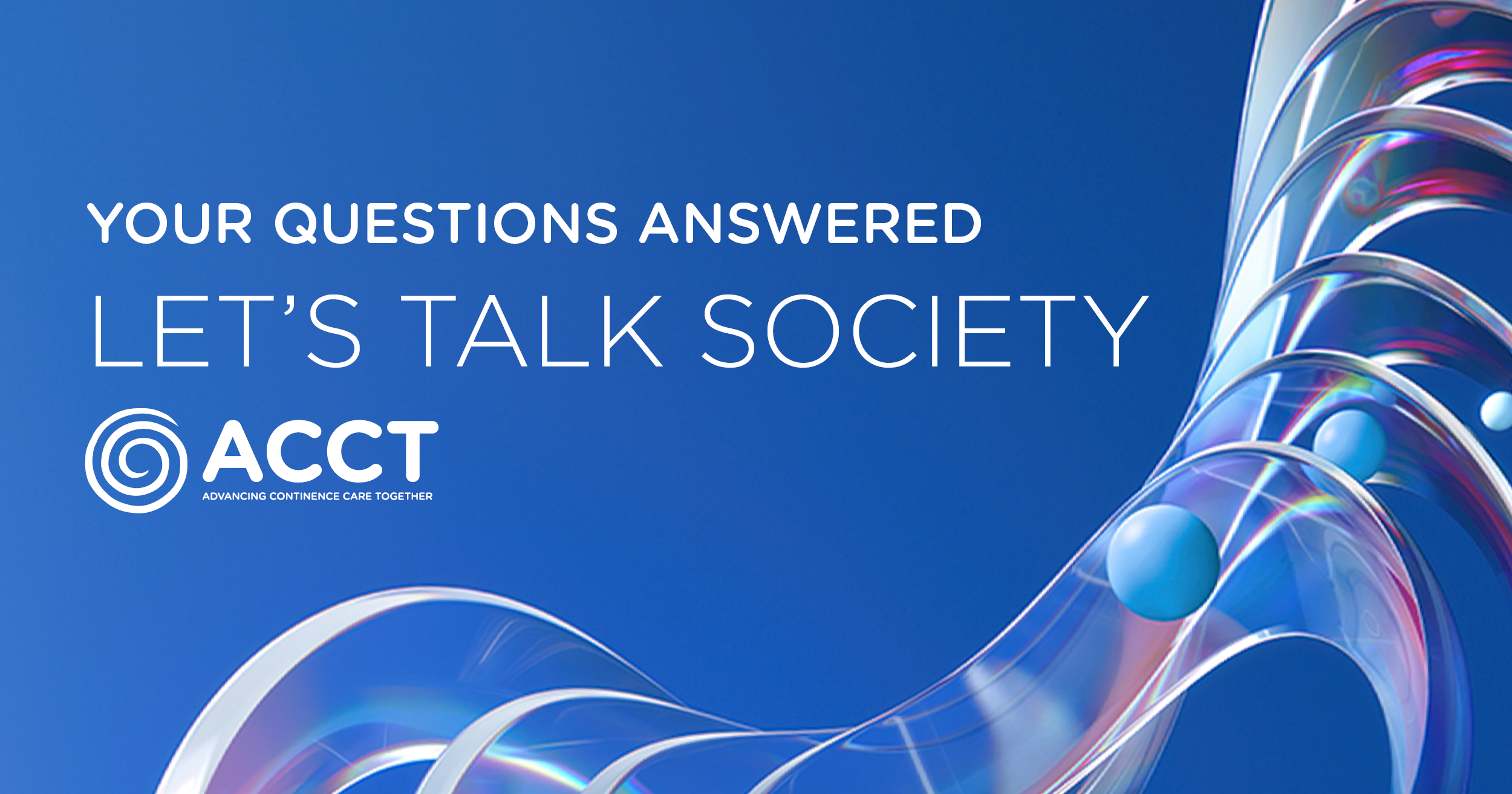 Läs mer
Ämne: ACCT